New phase of Emeraldking-aquatics
In order to start the new event season (September 2012) and also a new start after recovering from colon cancer, I've restyled the image of Emeraldking-aquatics. All promotional items have been restyled to the new logo and house style by own design.
But also when an item of Emeraldking-aquatics is displayed at some event, a small promotional banner will do the job.
An example of this banner with a displayed open paludarium of Emeraldking-aquatics is shown below :
And of course, to make a good impression on the road and at the parking lots of exhibition centers, my car has turned into a promotional tool as well.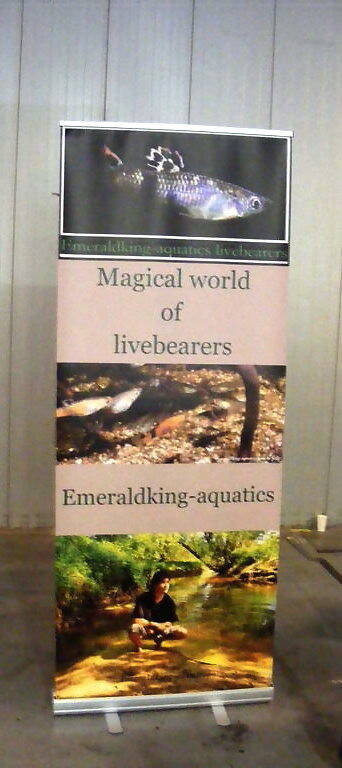 September 2017
Besides the present banners, I've also chose a roll up banner to use at vivaristic events. This to give the booth more presence.
Overhere the roll up banner which was used for the first time at the Vivarium 2017.
November 2019
Since November 2019, I've acquired the official fish health certificate.